Open the door to your future.
If you're beginning the home buying process, congratulations! Premier Bank can help you find the mortgage to fit your needs. Our mortgage loan officers will work to find a mortgage to fit your budget, your situation and your needs.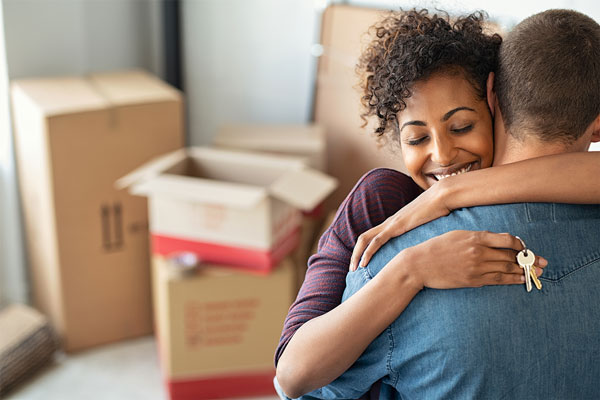 Mortgage Loan Solutions
One size does not fit all when it comes to mortgage loans. Premier Bank offers a variety of mortgage loan options, and our friendly, knowledgeable loan officers have experience with them all.
With fixed-rate mortgages, principal and interest payments remain steady for consistent budgeting.

ARM loans offer lower interest rates at the start, which might be the right fit for you.

Lock your interest rate for up to eight months with an extended rate loan.

To help home buyers, we simplify the home buying process with programs to help lower mortgage costs.

For those who served in the military or similar government capacity, there's loan programs with significant advantages.

If you want to achieve homeownership but have little or no down payment, we have options to explore.

If your needs exceed a conventional loan, we offer jumbo loans that allow lower down payments.

Our Medical Professional Loans allows doctors, nurse practitioners, dentists and veterinarians to secure a home loan as you begin your career, plan for relocation or make a career change.

The USDA Rural Development program provides fully-financed mortgage loans to eligible borrowers in designated rural areas.

Affordable, low-interest home improvement loans allow you to make changes that increase your home's comfort and value.
Helpful Links
Pre-Qualified or Pre-Approved

What's the difference between pre-qualified and pre-approved? We explain here.

Learn More

What's the Rate?

See current mortgage rates.

View Rates
Apply Online
Premier Bank makes it easy to apply for a mortgage loan. Complete our online loan application and get started today.
Get Started