Attain and Attract Top Talent
Help relieve the everyday pressure of running your business by outsourcing your payroll and HR functions to Paychex. Our intuitive, easy-to-use solutions can simplify your day and provide support when you need it – freeing you to focus on what you do best.
Stay compliant – rely on our dedicated professionals who monitor employment and tax regulatory developments to help keep you up to date with ever-changing laws and regulations
Simplify your routine – take advantage of our paperless onboarding, new-hire reporting, online time and attendance.
Attract and retain top talent – standardize and streamline your recruiting and hiring process, and offer competitive benefits system, and more.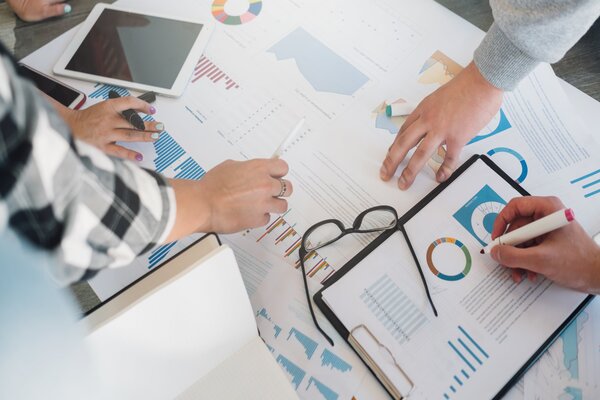 Benefits
Online payroll input

Check printing available

Record-keeping and W2s

Pricing based on number of employees
Premier Bank is here to make your Business thrive.
Grow Your Business with competitive and unique lending solutions

Fund Ongoing Operations with simple and secure payment and collection solutions

Streamline your business with advance reporting solutions and automated transactions

Secure your business with the latest technology and reduce your liability exposure.

Manage your finances with Checking and Savings accounts for your business and employees.
Streamline your payroll.
You can count on Premier Bank for dependable, accurate payroll services, backed by friendly bankers who are ready to answer your questions. Talk to a Business Banker about payroll services.
Talk to a Treasury Officer
Helpful Links
How to Grow Your Small Business

Growing and funding an existing business is a slightly different experience than financing a start-up.

Learn More

Free Resources for Small Business Owners

Check out these valuable online resources available for small business owners in Ohio, Michigan, Indiana and Pennsylvania.

Learn More

Managing Receivables

The second most important function a business needs to master is receivables management.

Learn More